Tiger Eye and Moon Stone Protection Bracelet | Or fin
Negative energies that pollute your life? It exists, and it is already ancient history! 
Are you tired, stressed, you feel drained and you can't get up the slope effectively? 
What if the problem is caused by negative influences around you? 
Indeed, the presence of energies negative who remain in contact with you over time, makes you extremely tired, lowers your motivation and self-confidence.
This is why, the result of much research, the bracelet in tiger eye and moonstone combine the effects of 2 stones with complementary energy properties.
Moonstone helps calm the emotions and encourages emotional expression by favoring the connection with the energies
While Tiger's Eye acts as shields negative energies and filters bad vibes.
In 1 week get rid of bad influences and 
finally regain the confidence you lacked!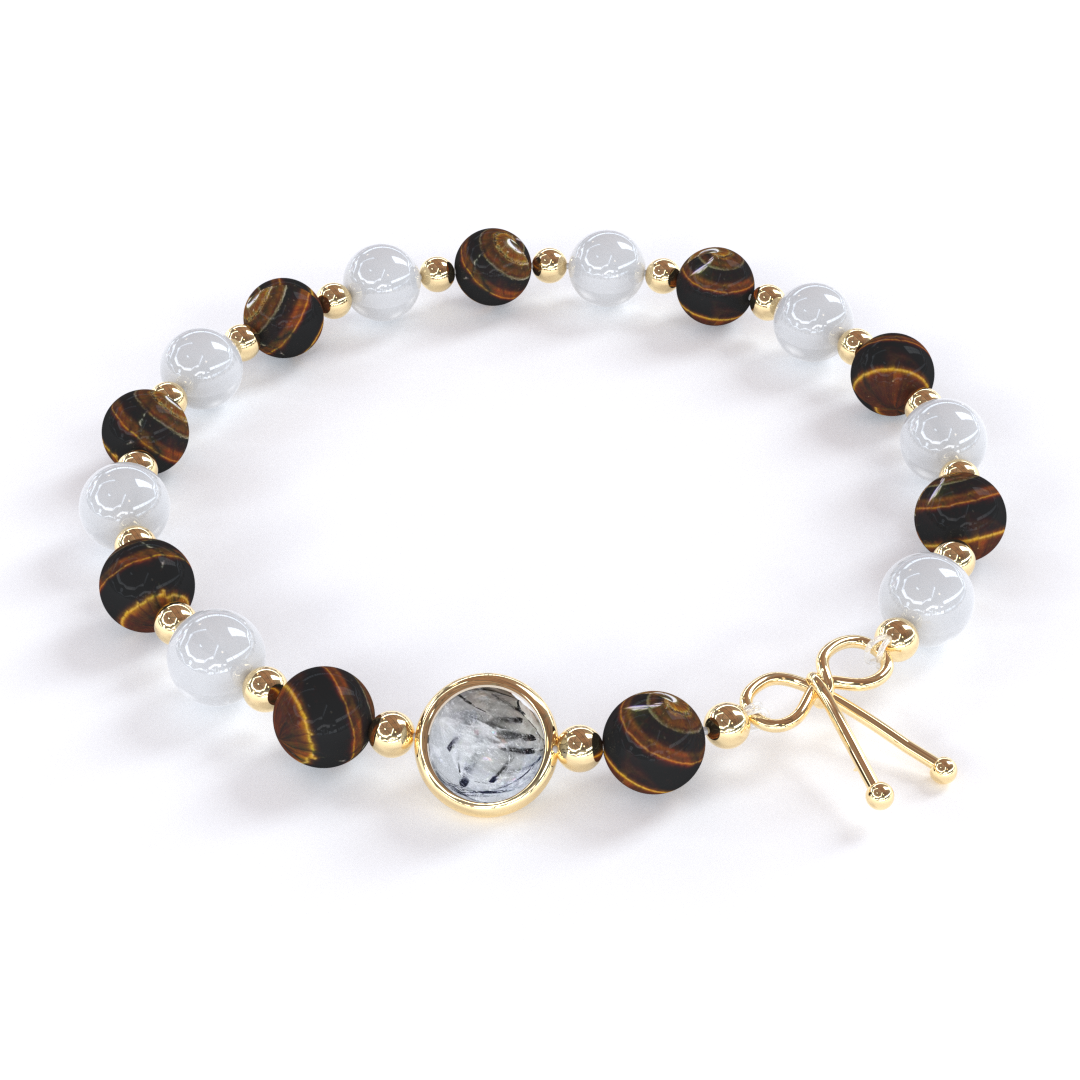 Why trust us ?
Be satisfied or 100% refunded
Professional customer service available 7 days a week

contact.barmalilyon@gmail.com
Already hundreds of customers with Barmali©
100% secure payment

Payment process encrypted by latest SSL process