Anti-Douleurs - Malachite & Pierre de Lune
 They are talking*

Joint problems? This is already ancient history!
Aarthritis, osteoarthritis, back pain... have you tried everything and nothing has worked on your joint pain?

 What if it was your hormones?
Indeed from the menopause estrogen levels decrease. These levels have anti-inflammatory actions that protect the joints against their natural wear. 

This is why, as a result of numerous studies, the bracelet in malachite and moonstone combines the effect of 2 stones with complementary properties!
- One acting as anti-inflammatory natural playing little by little on your pain.
- The other on the regulation of your endocrine system regulating your estrogen levels limiting the coming of new pains.

This is why the Barmali Premium box offers you a concentrate of these best pain relief products which will allow you to benefit from their properties day and night:
1- Wear it bracelet and necklace on DAY. 
2- Benefit from the effects of pure Malachite stone at NIGHT.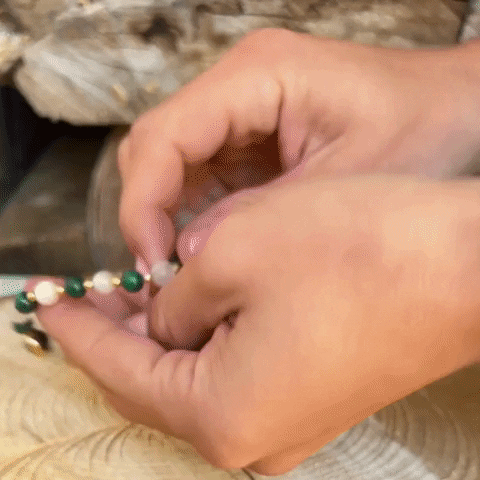 In 1 week, find an inner balance that will gradually change your daily life in a spectacular way. !
But that's not all !
Beyond relieving your joint and inflammatory pain, malachite acts as a antidepressant natural favoring the muscle relaxation and the quality sleep.
Like Arielle, finally find a state of optimal shape thanks to the incredible virtues of malachite and moonstone!

My box contains:
Malachite and Moonstone Pain Relief Bracelet | Or fin

Malachite Pain Relief Necklace | 925 silver

Pure Malachite Stone exclusively available in a box ! 
Why trust us ?
Be satisfied or 100% refunded
Professional customer service available 7 days a week

contact.barmalilyon@gmail.com
Already hundreds of customers with Barmali©
100% secure payment

Payment process encrypted by latest SSL process